Mars atmosphere modelling and observations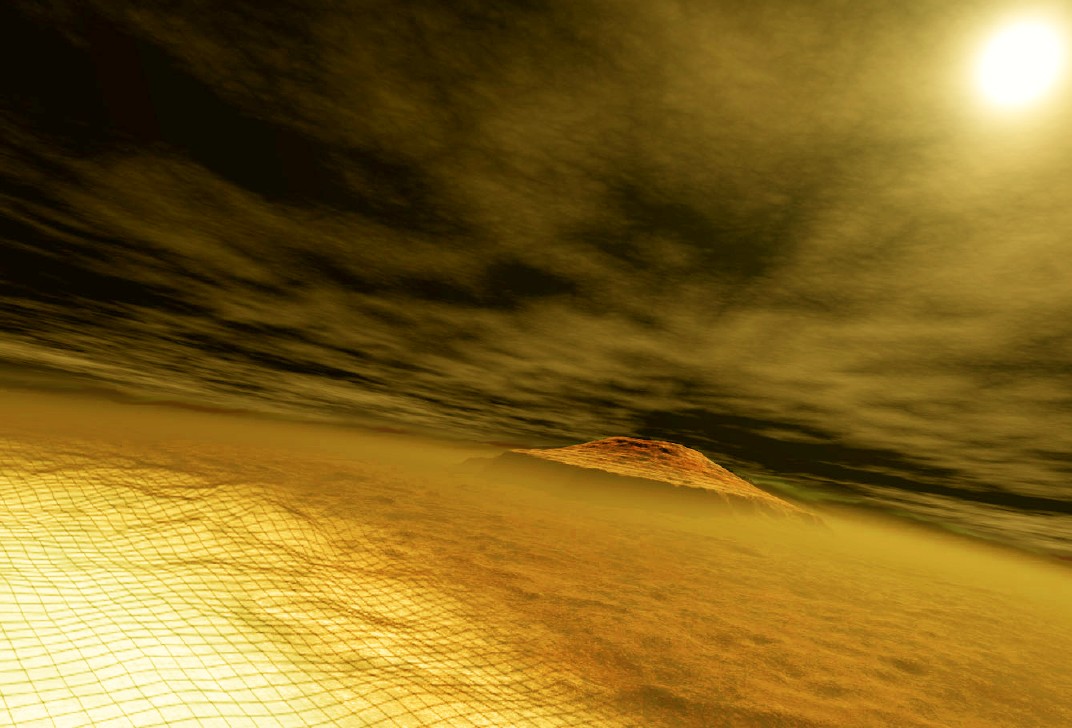 Picture : Sébastien Jenart
January 13 - 15, 2003 Granada , Spain
---
Photographs !!
Please send your pictures and I will put them on-line here. Have a look at the current set.
( During the first week of Frebruary we will send printed copies to those who left their postal address. )
---
Local Information & Logistics for participants
---
LINKS

Purpose and Scope of the Workshop

Notice of interest

Call for Papers.

Grants for students

Organizing Committees


SPONSORS

SUPPORTING INSTITUTIONS

Ministerio de Ciencia y Tecnología

CSIC Consejo Superior de Investig.Cientificas




---

The Local Organizing Committee, at the Instituto de Astrofísica de Andalucía (IAA-CSIC), wellcomes you to this Workshop, and to Granada.

Please find essential information on the workshop in the pages listed on the left.

You can find below some aspects that might be useful for preparing your visit to Granada.
We hope you find them interesting.

Please contact us with any comments or questions related with the organization, logistics, etc.

Looking forward to seeing you all in Granada next January.

Local Organizing Committee:
Chair : M. A. Lopez-Valverde
M. Lopez-Puertas
J. J. Lopez-Moreno
F. Gonzalez-Galindo

---
---
Latest Weather News (Friday, January 10th) :
The cold air from central Europe reached Andalucia today. Temperatures dropped by about 8 degrees in 24 hours.
A beautiful white layer of condensed water covers Granada this morning, and keeps falling in the form of what the oldest in town recall as "white snow flakes". Trees and houses are pretty. It continues snowing at 10 am.
Forecast: It may snow or rain throughout today but not tomorrow. During the weekend it will be sunny in the whole Andalucia, but cold. Temperatures will go up a little bit next week, with lows of -5 C (22 F) during nighttime and highs of 7 C (48 F) during daytime, and with some clouds perhaps but mainly sunny.
In summary: bring warm clothes !
---
Updated views:

Weather Satellite view of Europe
Webcam of the Alhambra
Webcam in Sierra Nevada
---



PALACIO DE CONGRESOS Y EXPOSICIONES






The Workshop will be celebrated at the Palacio de Congresos y Exposiciones de Granada. It is very central and close to major hotels in town.

Lectures will be presented in the Exhibition Rooms "Andalucia II and III", and the Posters in the adjacent corridors.

Common projection and poster facilities will be provided.
These include one overhead projector for transparencies and a PC/video projector, plus a portable computer.
The required poster size is 90 cm wide x 100-120 cm high.
Special needs can be forwarded to the LOC.

---



REACHING GRANADA






The city of Granada is located in the south of the Iberian Peninsula, at the foot of the Sierra Nevada chain of mountains, with the highest peaks of the peninsula, and around 400 km distance from the Spanish capital, Madrid.

Detailed time tables for trains and buses to/from Madrid, Barcelona or Malaga can be obtained from the LOC on request.

After several requests, I added here some more detailed information for the trip from Malaga airport to Granada (Palacio de Congresos) by car.




---
HOTEL INFORMATION

A package of rooms has been reserved for the Workshop attendees and accompanying people in a number of hotels at a reduced price. All these hotels are very central, except Alixares, which is in a unique situation inside the Alhambra area.
See this map for their detailed location.
Please contact the hotel of your choice directly to make your reservation. A credit card may be required.
In order to get the discount, you have to state that you are attending the "MARS ATMOSPHERE" workshop.
If you are interested in Hotels Corona, Navas or Alixares, and you have special needs or questions, you can directly contact their Direction who is very kindly open to help: Mr. Javier Hallouch, Telephone +34 649 483 380
We recommend you to do your reservation as soon as possible in order to garantee availability at these discounted prices.
Full list of hotels in Granada can be obtained from the web. See some internet addresses below, including hints for budget accomodation in the city centre.
---
SOCIAL PROGRAM

These events are included in the Registration Fee. We are currently assuming that everyone will attend them. If this is not your case, please inform the LOC as soon as possible.





Tuesday 14th Jnauary: Workshop dinner Starting at 8 pm

Buses will leave the main entrace of the Palacio de Congresos at 20:00.
After arrival at Carmen de los Martires, there will be a small concert and a reception drink, before the dinner.
The place is inviting for formal dressing, but this is not necessary if you do not want to.
After the dinner, buses will return to the Palacio and to a couple of points in the city centre nearby the Workshop's hotels.




Wednesday 15th Jnauary: Walking tour of the Albaycin Starting at 9 pm

The tour's title is "History and Legend of the Mouresque neighbourhood, the Albaycin". This is a walking tour of about 2 hours along narrow and sometimes steep streets of the old part of town, with magnificient views of the Alhambra.
It will start at 21:00 in the well known Plaza Nueva, exactly by the entrance of the Iglesia de Santa Ana. This is about 15 minutes walk from the Workshop's hotels.
At the end of the walk, around 23:00, we will walk to the nearby cueva-bar "La Fragua", a cave in the Sacromonte, where we will have a small cocktail, plenty of drinks, and a small flamenco show by a local gipsy group.
You are recommended to wear comfortable shoes, and to have some dinner beforehand.
Casual wear is perfectly appropriate.
---
GRANADA AND SURROUNDINGS






Welcome to enjoy the city, its jewel moorish monument, the Alhambra, and Sierra Nevada, the Alpujarras, the Mediterranean coast ... Some links with hints, history and pictures follow.







---
Last update: January 2003